Do you have unfinished business right now? For example, some tasks with not have a flexible deadline. Ok, we recommend you go and do them instead of reading about weekly planning. But if you have some free time, which you can waste on this article, you're welcome.
Right from here, you'll learn:
About weekly planning definition and rules.
About the main reason why it doesn't work. Or how to create more unfinished businesses than you have atm.
About tricks, which transform the most useless to the most useful time management method.
Other interesting information.
So let's strive to waste as little time as possible, and move to the primal!
Why doesn't it work?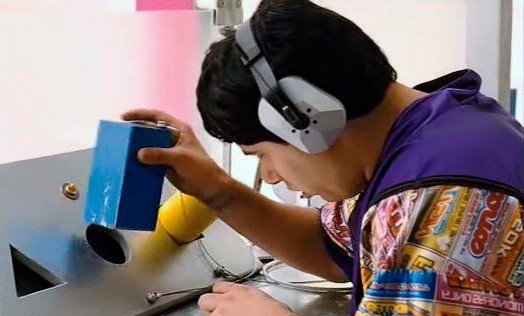 In most situations, Weekly planning doesn't work. And the reason for it hides in the planning fallacy. To be laconic, you can't view all possible troubles in one week, if your work is not routine.
And if your work is a pooping routine, you are not required to do weekly planning.
Let's observe the classical situation. For example, you have at least two projects, and you, as a product manager, want to separate them with a weekly plan.
You create the plan.
You put all the points.
You do it maximally concretely.
You spend your time approving different tasks.
…
You failed with all tasks.
As usual, you can't control all engineering processes, if you are working in a team. So here are two situations. Often, you'll crap up all deadlines, and close the week with all the unfinished businesses. Because one part of the team can't do the work in the estimated time. And all fall.
In the other situation, if you calculated all correctly, use the method to calculate possible planning fallacy, you'll find in the middle of the week that all tasks are finished, and you have pretty free time, but you can't load other work, cause it'll break the rule of weekly planning.
So as you see in one situation, you are overloaded with work, and crap up the deadlines. And in the other situation, you are not as productive as possible. So in both situations, the Weekly planning is not effective for you.
But to approve this sentence, we have to analyze how the weekly planning works from the inside.
The rules of weekly planning
First, you have to do if you working with weekly planning… Is… Create a plan. It would be strange if you use weekly planning without a plan… Ok, left the jokes away, and become serious.
You have to create a maximally concrete plan. To do this, you can use the GTD. It would be better if your plan is about GTD. Also, you can use your phases from the Deep work. But it's not a requirement, just advice.
The second thing, what you have to do, is just what? Right — separate your weekly task, into small tasks.
After that, all you need is just use the planning fallacy, or calculate, what can go wrong. And create flex estimates, which are based on:
GTD.
Deep work.
Planning fallacy.
Now your task doesn't look as simple as it was before. But it's still not all the things that you need to do. It's just a first step.
Secondly, you have to transform this all into the KanBan table. With that Table, it's much more convenient to analyze all that happens. And also it perfectly works with teamwork.
What can make it effective again: Or top mistakes, which break the Weekly planning.
Ok, in theory, all goes correctly. But why are we still informing you that this method is not optimized for your tasks? Ok, let's find all the things that could go wrong.
Nothing can go perfectly. All time to time going wrong. But almost all time managers do not use the planning fallacy in their weekly planning. It's a common mistake.
Too tough an estimation and Too many weak points with Too many different points, so Too many extra things are not required. Too short terms, or something else. Also, it is a regular practice in big teams, you can avoid this type of mistake with our Pomodizer application.
You're not oriented for your team
It's very simple to create plans, but you also must ask your teammates if they are ready for these estimates or does it solve all the troubles in your chosen terms. From time to time, it can be solved with crunches. But crunches are not the panacea.
Too much time is spent on creating plans.
This is the top #1 mistake in all the time management strategies. The cause of it hides in that the time managers and team leads, are put the weekly planning as the end itself, not as the tool.
And the most complex and difficult strategy they're using. The lesser effect. So don't forget the rules. The simpler strategy, the better it works.
Now, you learned all about these common weekly plans. Yeah, we're full of skepticism. But don't forget that all the worst strategies are better than improvisation. Force with you, and for all others left the Pomodizer!